Natural Horsemanship - The Non Violent Approach
Alan is an independent 'Horse Whisperer' animal communicator who offers his services to any horse owner who feels they need to understand and communicate better with their horse or pony.
He also can help with foal handling, handling of untouched horses, will help you back you horse naturally and peacefully, if you have difficulty loading your horse, or your horse is not able to listen and understand you he can offer practical advice and help.
Trained by all the UK's top Horsemen and Women 1,000's of hours experience one to one with all breeds of horses having worked extensively throughout most of the UK.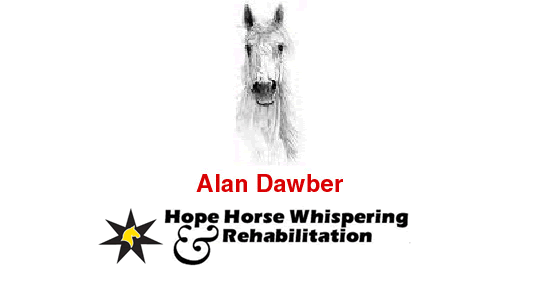 A Non Profit Making Organisation